An Evening with Drew Holcomb and Josh Garrels
No upcoming concerts for An Evening with Drew Holcomb and Josh Garrels
---
Other Upcoming Shows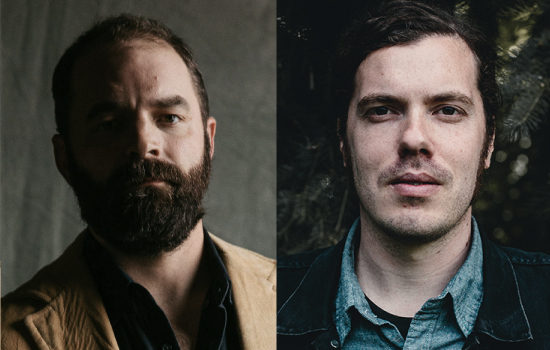 Bio
About Josh Garrels:
A native of Indiana, singer/songwriter Josh Garrels has built his career on deeply personal, introspective lyrics and exploratory sounds that range from pastoral indie folk to hip-hop. After playing in punk bands during his teenage years, he fell under the spell of East Coast rap before college. In his early twenties, Garrels came into the Christian faith, which became a major thread in his musical journey. He began releasing self-produced, home-recorded albums with 2002's Stonetree, followed a year later by Underquiet, and Over Oceans in 2006. Possessed of a rich, soulful voice, he began to add more orchestral elements into his folk-based sound, sometimes rapping, sometimes crooning his complex but approachable songs. On his own Small Voice Records, he released 2008's Jacaranda and toured extensively, eventually moving to North Carolina where he released a collection of rarities called the Lost Animals EP. In 2010, he collaborated with the Brooklyn-based Mason Jar Music collective performing an orchestrated version of his song "Words Remain" at a historic Episcopal Church in Manhattan. Although Garrels has remained loosely tied to the Christian music community throughout his career, he has shied away from declaring himself either a strictly Christian or secular artist, instead letting his music tell the his life's story. In 2011, he released the elaborate double album Love & War & the Sea in Between which was influenced by his adopted home of Portland, Oregon and the Pacific Northwest. The album was praised by both Christian and secular media as a career milestone for Garrels. The year after its release, he again partnered with the Mason Jar Music to film the music documentary The Sea in Between, which was filmed on remote Mayne Island in British Columbia and for which he provided the soundtrack. He had a number of his songs placed on TV shows including CBS' The Ghost Whisperer and ESPN's Outside the Lines and scored several small films. In 2015 he released, Home, which he offered to fans for free download via the website Noisetrade. The following year saw the release of the holiday-themed The Light Came Down. ~ Timothy Monger, Rovi
About Drew Holcomb:
Drew Holcomb is an American act hailing from Nashville, Tennessee.
Drawing influence from Tom Petty and Bob Dylan. Drew Holcomb has found his place in today's landscape of singer/songwriter Americana. He and his band have developed their sound through extensive touring, performing alongside Amos Lee, Willie Nelson, John Hiatt, Needtobreathe, Ben Rector, Don Henley, and more.
The band has sold over 150,00 albums to date and played over 2,000 concert dates in 7 countries. Their songs have received over 60 TV placements, appearing on How I Met Your Mother, Criminal Minds, Parenthood, Nashville, HOUSE, Justified and more.
Their most recent album, Souvenir, is available for listening now!